Is a financial advisor right for you? – Do you feel that achieving financial stability in your life is impossible? Is it a continuous struggle trying to save money to reach your financial goals?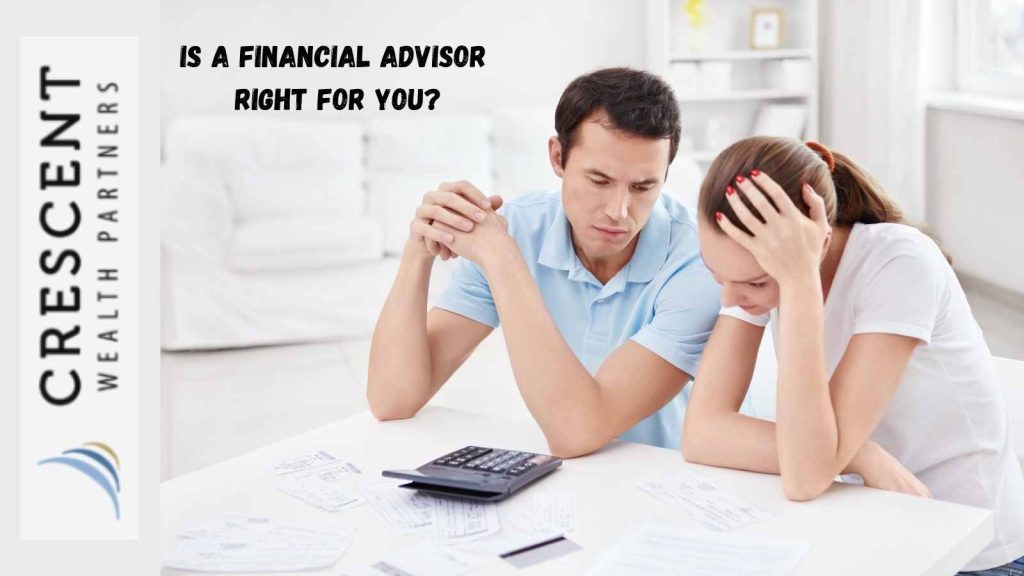 Why is saving money so challenging?
According to the following featured article, studies have shown that a majority of millennials are struggling to reach financial goals. Much of the challenge to saving money is related to current salary vs. monthly expenses, paying down debt, and lack of budgeting.
As a matter of fact, 70% wish they would have learned more about investing in school and feel undereducated when making decisions about how to manage, save, and invest their money.
Interestingly, even though these challenges may be overwhelming, only a small percentage seek professional financial advice. Why is that?
How a trusted financial advisor can help
This featured article, Are Financial Advisors Still Relevant in a Digital World? – A Guide to Determining if You Should Work with a Financial Advisor, explores common misconceptions surrounding what a financial advisor does, how to choose the right advisor for you, and what to expect from the partnership.
The mission of Crescent Wealth Partners is to help you achieve your financial goals.
Our team of financial experts follows a collaborative approach in developing a customized solution on your terms during three phases — analysis, solutions, and implementation.
We are in the trenches with you helping to grow, protect, and manage your wealth.
At Crescent Wealth Partners, we help people like you with everything from eliminating debt to complex financial planning. Connect with us today to set up a complimentary review.
Follow us on Facebook – https://www.facebook.com/Crescentwealthpartners