A Millennial's Checklist for Retirement… are you on Track? – Though mid-sixties and retirement age may feel like a lifetime away, it wasn't long ago when thirty sounded old too. Fortunately, the decades between now and retirement age provide a golden opportunity to financially prepare for the future… even if you're just beginning to save.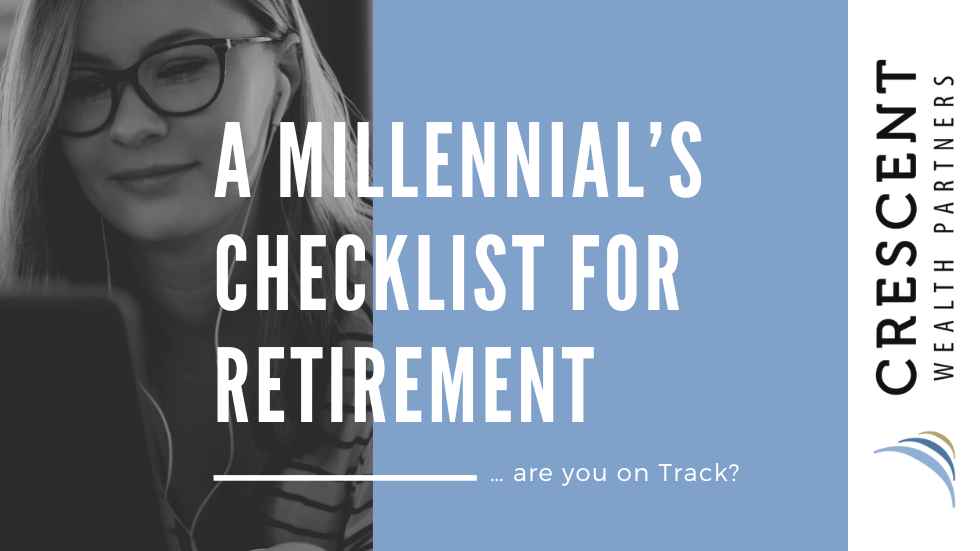 A Millennial's Checklist for Retirement… are you on Track?
With the economic after-effects of the pandemic: housing market bubbles, inflated grocery prices, and employment changes, it's not surprising that a recent Goldman Sachs study* found 34% of millennials feel like they're behind on saving for retirement.
How do you know if you're on track?
Considering most millennials plan on retiring between the ages of 60-64, the stress of a volatile economy creates challenges in understanding the best ways to save and invest money now… and how much is going to be enough.
Although corporate pensions and confidence in social security as viable income for retirement have diminished, millennials are- categorically- saving earlier than previous generations: 401k, company stock options, IRAs, and Roth-IRAs are common investment strategies. Yet, depending on current lifestyle and retirement vision, other options may offer greater returns and solutions.
Although retirement goals are unique for every individual, creating a savings portfolio that builds from the equivalent of one year's salary to approximately ten times a pre-retirement annual salary is a common prediction for adequate savings.
Yes, those numbers can feel overwhelming, especially if facing student loans, credit card debt, and little funds already set aside. But there's always a way to structure a retirement plan to fit today's needs and tomorrow's goals.
Whether the ideal retirement plan includes traveling the world, starting new hobbies, or simply enjoying life without financial stress, Crescent Wealth Partners is here to help you design a plan for future financial security.
Is a financial advisor really necessary? Do you need help with your Millennial's Checklist for Retirement?
According to a 2019 Northwestern Mutual study, working with financial professionals results in "substantially greater financial security, confidence, and clarity than those who go at it alone."
Our Crescent Wealth Partners team of experts is dedicated to minimizing your current financial stress and maximizing your potential for the future you've dreamed of. Let's customize your retirement plan and invest in your future together.
Call Crescent Wealth Partners today at 941.923.3663 and visit us at crescentwealthpartners.com for additional information and to meet our team of financial advisors that are ready to support your retirement goals.
Follow us on social media:
Facebook – https://www.facebook.com/Crescentwealthpartners
LinkedIn – https://www.linkedin.com/company/crescent-wealth-partners/mycompany/
Brian Grogan LinkedIn – https://www.linkedin.com/in/briangrogancrpc/
Brent Hillerich LinkedIn – https://www.linkedin.com/in/brenthillerich/
Want to learn more? See Millennials and Retirement: How Do You Stack Up?