Planning For Your Aging Parents' Future
Taking on the role of parent caregiver often begins just as our own children have gained their independence.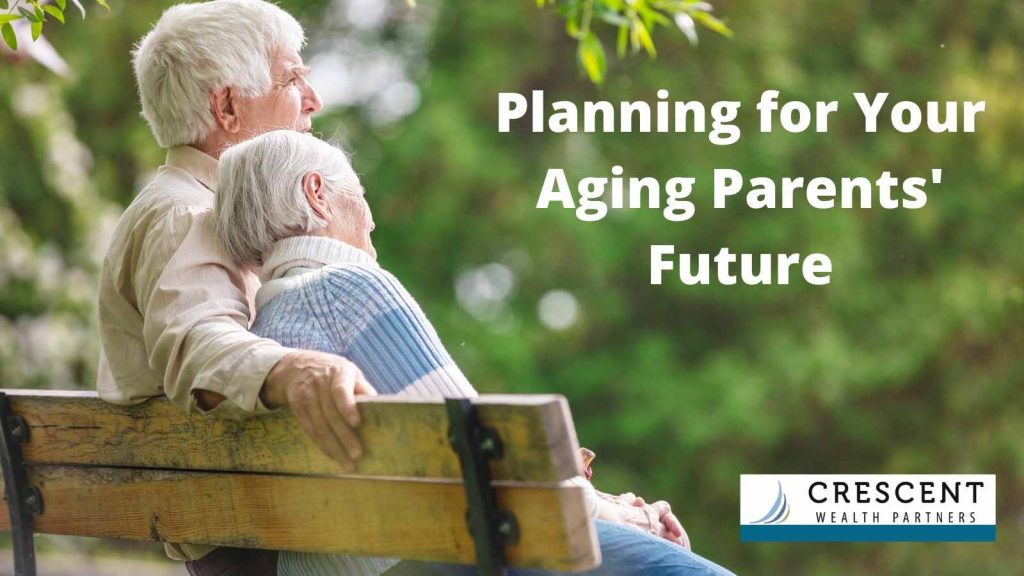 We find ourselves shifting responsibility from nurturing and protecting our kids to helping our parents prepare for their senior years.
We have often been so involved in navigating through our own lives that it's easy to forget that our parents have aged without us realizing it. But it's never too late, or too early, to start preparing a care plan for them.
Crescent Wealth Partners wants to help you with planning for your aging parents' future.
The article, Addressing Care Options Now for Your Aging Parents Will Pay Dividends for Everyone, will dig deep into each of the seven key points listed below. See the entire article here.
7 key points to planning for your aging parents' future
Learn about your parents' finances while they are still well enough to share essential information with you.
Designate someone to oversee paying bills, budgeting, and other financial matters.
Analyze all outstanding loans and credit card debt and help get balances to zero.
Create a Durable Power of Attorney to control your parents' finances once they cannot do so themselves.
Review your parents' insurance coverage and Medicare benefits.
Talk to your parents' doctors and pharmacist to get an understanding of their medical needs and requirements.
Discuss future care and options available with parents and siblings, such as assisted living or residing with a family member. Consider the costs of each situation.
Look to the community for assistance.
While your parents are still living in their own home, research what types of aid are available in your community, such as Meals on Wheels, home health aides to assist with daily activities, and transportation services to drive them to appointments and activities.
As difficult as it is for a parent to admit they need help and ask for it, as a son or daughter, we need to take the initiative to have a plan in place.
Our goal is to help you be well-prepared and focused on the challenges now and in the future.
The team at Crescent Weather Partners can help you gain perspective and give you and your aging parents financial peace of mind for the future.
Contact our office today at 941-923-3663 to schedule a complimentary review.
Follow Crescent Wealth Partners on Facebook: https://www.facebook.com/Crescentwealthpartners